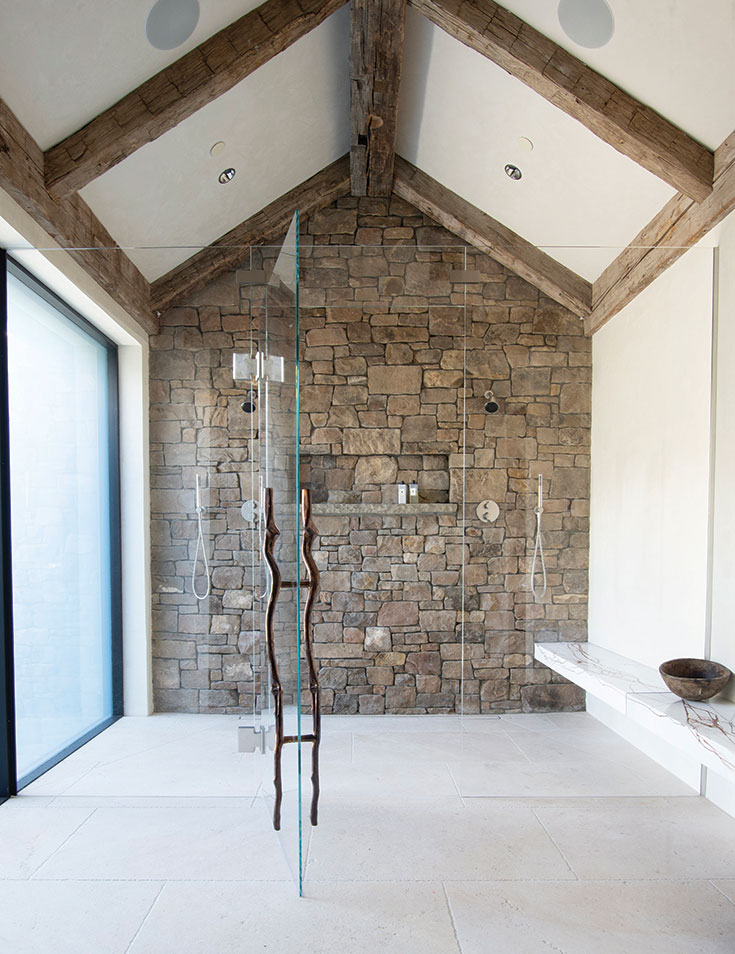 Story By
JULIE FUSTANIO
Photos By
MELINDA DUQUETTE
CUSTOM GLASS
RIVERSCAPE GLASS
RIVERSCAPEGLASS.COM

When Jason Boyd started his company, Riverscape Glass, in Jackson Hole last year, he dreamed of working on projects calling for unique products like a self-closing glass shower door and oversized glass in custom steel windows. Now, he says, "The sky is the limit for innovative ideas in this growing community and marketplace."
Specializing in residential and commercial glazing projects, Riverscape Glass makes it easier to install large-scale products that reflect the architect's and client's vision. In this small, remote community, architectural glass projects often rely on out-of-town glazing contractors. But Riverscape Glass aims to change that.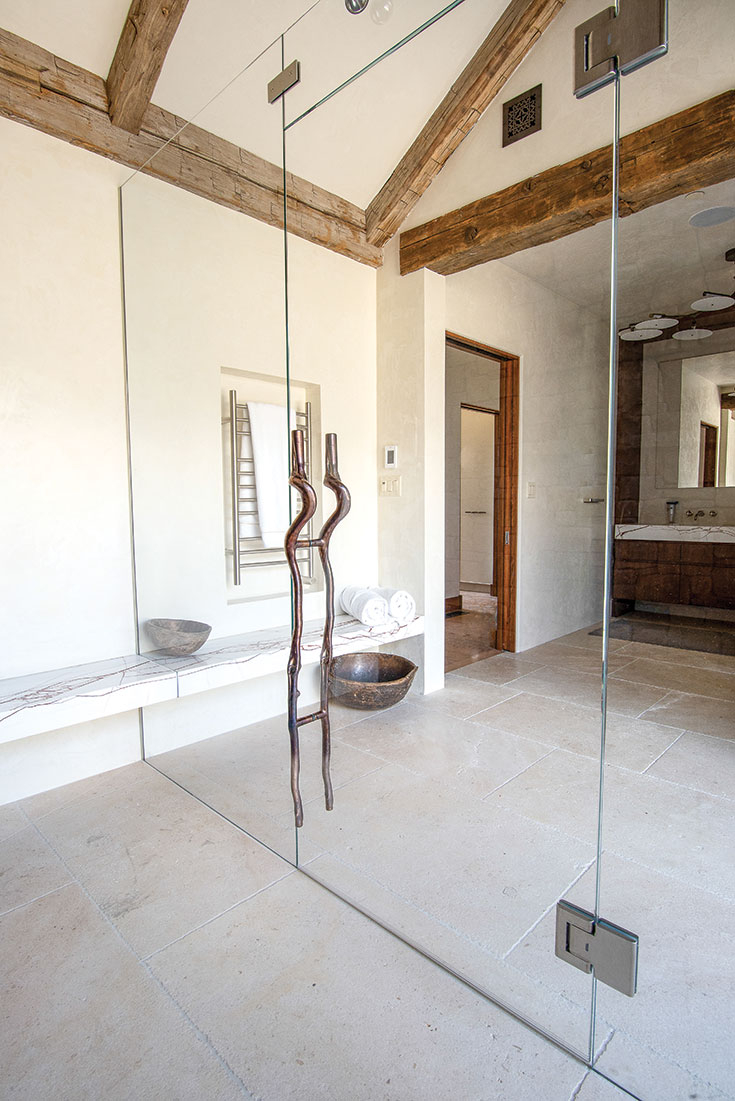 "We have the ability to do any size project, but remain a local company," says Boyd. At 37, he has a clear vision. "Our goal is to be the top glazing contractor in the Jackson Hole community and, by doing so, work closely with architects, designers and builders to bring their dream projects to life."
By partnering with top glass and aluminum suppliers all over the country, Riverscape Glass has the ability to source and install just about every type of glass you could imagine. With a design center and showroom on the horizon, Boyd is looking forward to inspiring new customers. But first, he's about to install a 2,050-pound insulated window in a custom curtain-wall system, giving yet another client an excellent view of the Tetons.