— MOULTON BARNS HOME —
A NEW + INSPIRING SHOWROOM IN DOWNTOWN JACKSON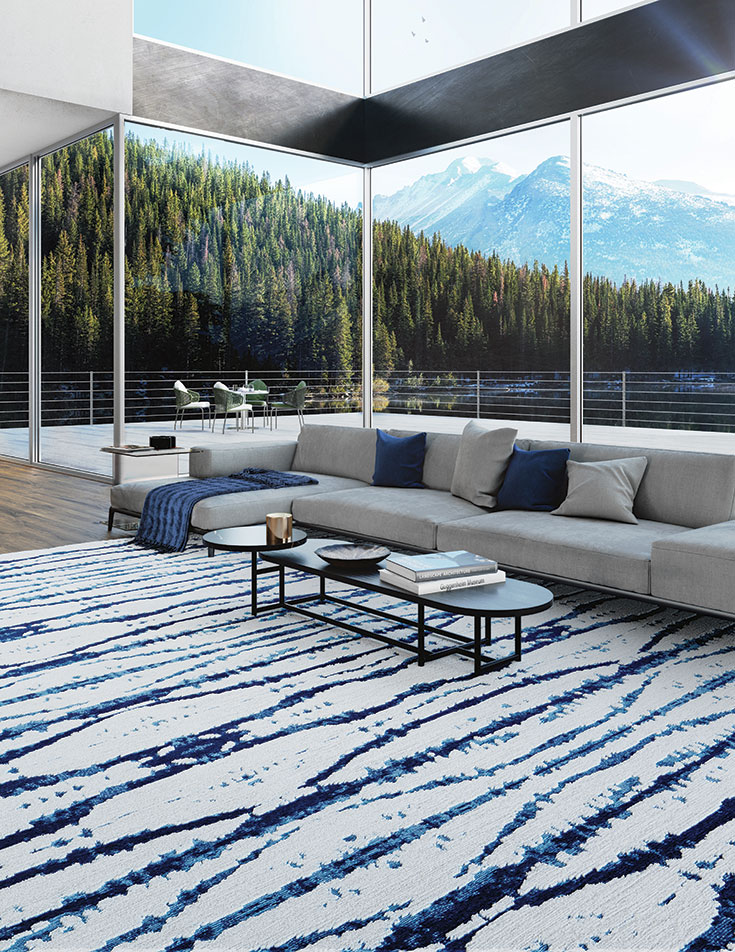 With the exception of the silhouette of the Teton Range, few sights in Jackson Hole are as iconic as the two Moulton Barns in Grand Teton National Park. Talismans of grittier, tougher years past, these landmark structures represent a legacy of quality workmanship and a purposeful attention to detail.
Distinctive elegance and timeless endurance—the qualities that make these historic barns the most photographed on earth—are the same elements that owner Patrick Spencer has woven into the philosophy of Moulton Barns Home.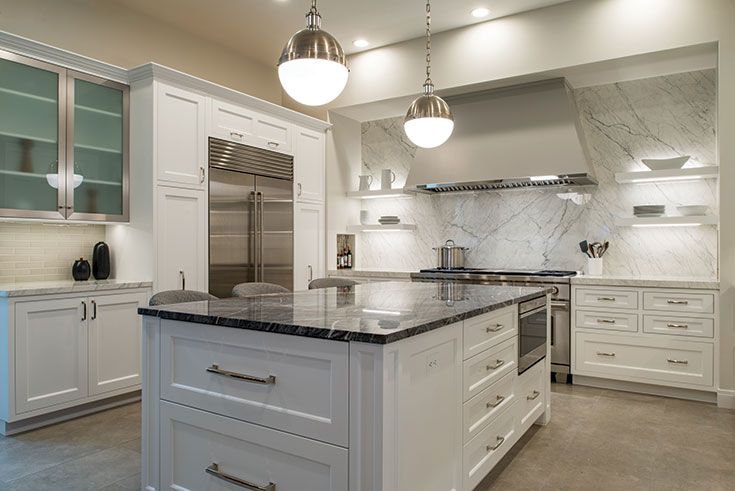 "We not only want to be a resource for the homeowners of Jackson Hole, but also for local interior designers, architects and builders," Spencer says. "Kitchens, and every other element, need to match the caliber of the home."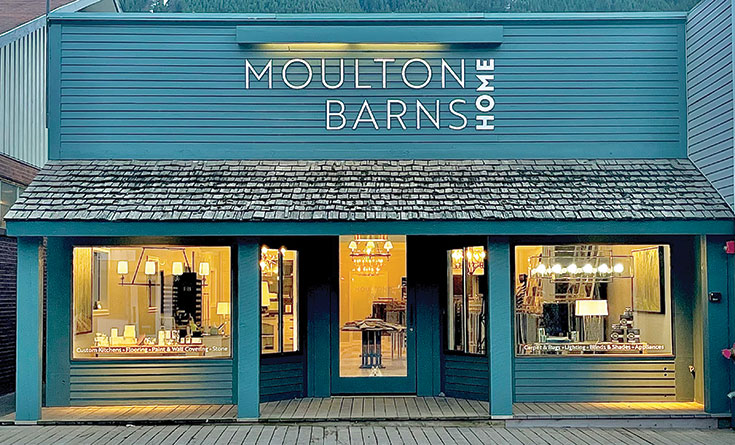 Showroom manager Madeleine Donovan agrees. "Our goal was to curate a collection that did not exist in Jackson previously," she explains. Her decades of experience in the world of high-end interior design give her not only an acute eye for exceptional style, but also a deep understanding of what personalized, unparalleled customer service looks like.
Spencer brings years of experience as the former CEO of a national woodworking company to this exciting new showroom and lineup of products available in downtown Jackson. With a dedication to offering the finest in luxury kitchens, appliances, lighting, custom rugs and carpeting, and other top-of-the-line home furnishings, locally owned Moulton Barns Home offers an array of products that mirror the longevity and unique permanence of the store's namesake.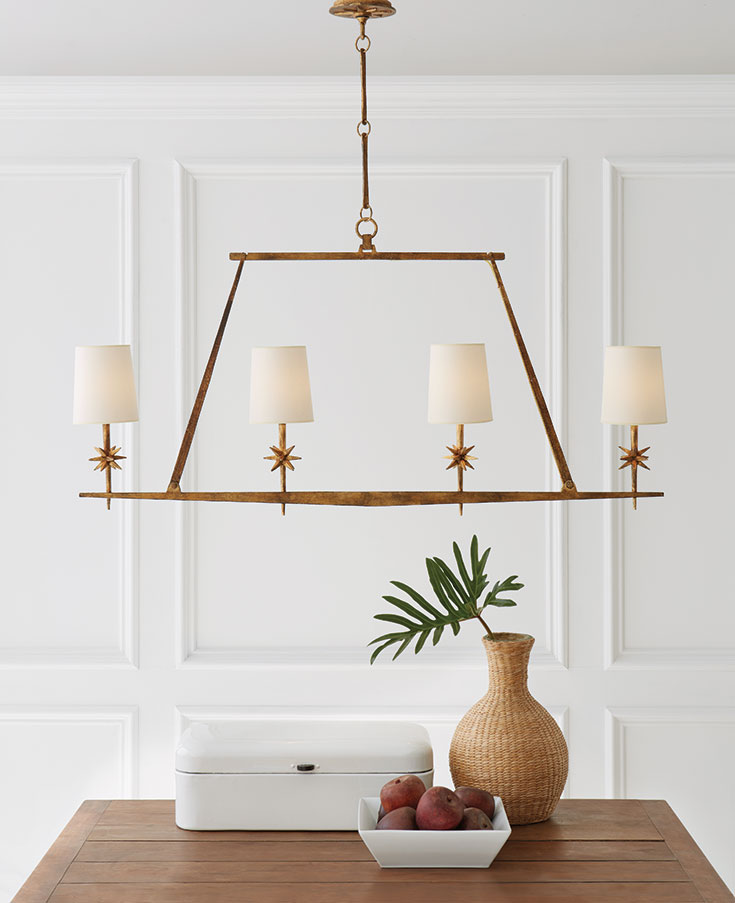 As Jackson's exclusive dealer of Christiana Cabinetry and Farrow & Ball Paint, plus such exceptional brands as Visual Comfort Lighting, Stark Studio Rugs, Gaggenau appliances and others of superlative quality, the Moulton Barns Home team believes that simply selling a product isn't enough. In addition to providing a one-stop shop, they also collaborate with local experts who can offer professional installation of any purchase.
"Jackson Hole is truly unique, and the homes that people enjoy here are a reflection of their passion for the area," says Spencer. "We believe that finishing those homes with products that are not only beautiful but also of the highest quality is an intuitive extension of that love of place."