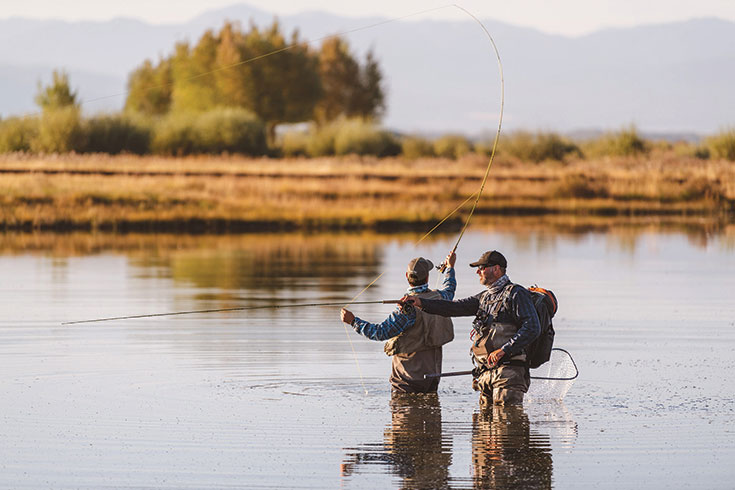 Story By
KELSEY DAYTON
Photos By
NEW THOUGHT DIGITAL AGENCY
DEVELOPMENT
TRIBUTARY
TRIBUTARYIDAHO.COM

From the rolling, western slopes of the Teton Range to the fruitful waterways of Henrys Fork, the timeless beauty and thrilling grandeur of Teton Valley, Idaho, have inspired generations of adventurers and outdoor enthusiasts. It is against this backdrop that Tributary, the valley's premier private residential community, is situated.
On a summer day, Tributary's residents can be found paddleboarding, fly fishing or mountain biking in direct view of the three most iconic Teton peaks. Come winter, they traverse the property on Nordic ski trails, ski powder at nearby Grand Targhee Resort and watch their children ice skate and ride the kid-friendly snowmobile track.
"Tributary is a community within a community that is focused on enjoying the environment," says Jeff Heilbrun, the development's director of real estate. Located on the "quiet side" of the Tetons in a valley that is home to some of the world's greatest biodiversity, Tributary is just a few minutes away from the rustic downtown of Driggs, which encapsulates the charm of mountain culture, providing celebrated restaurants, nightlife, shopping and yoga studios.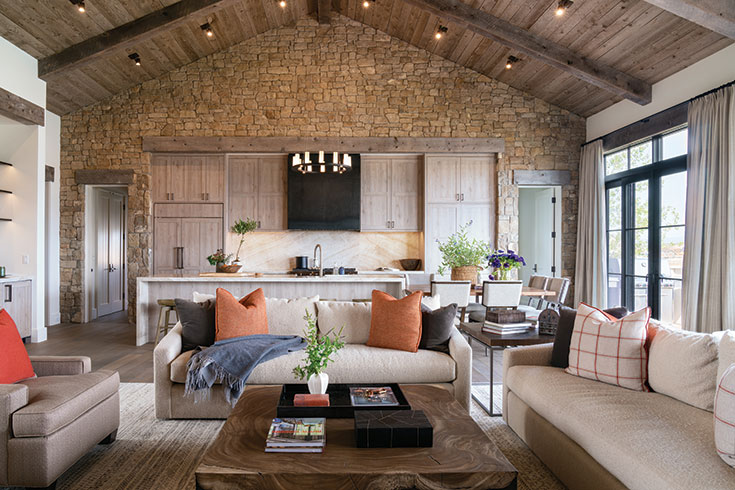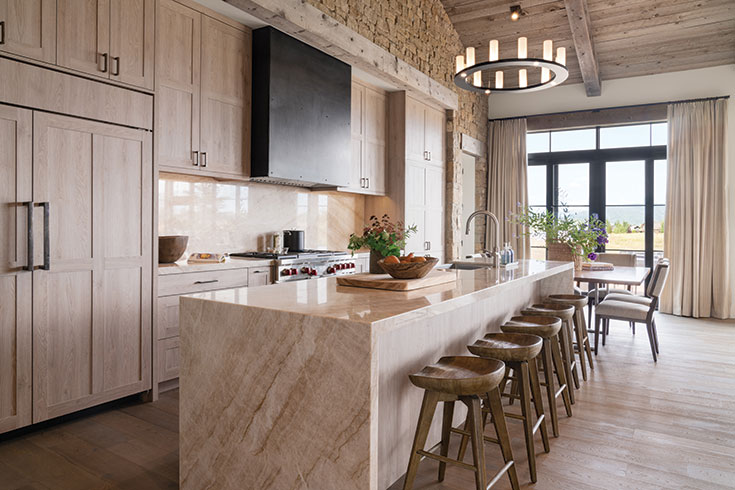 Opened as Huntsman Springs, the subdivision originally centered around a world-class golf course designed by David McLay-Kidd. Tributary is now under new ownership, and the golf course is just one of a number of its first-rate amenities. The 1,500-acre, low-density property supports on-site fly fishing in seven ponds and wildlife viewing from the 2-mile boardwalk that runs through a 500-acre private wetland. Those wanting to try something different can visit Tributary's archery and tomahawk-throwing center.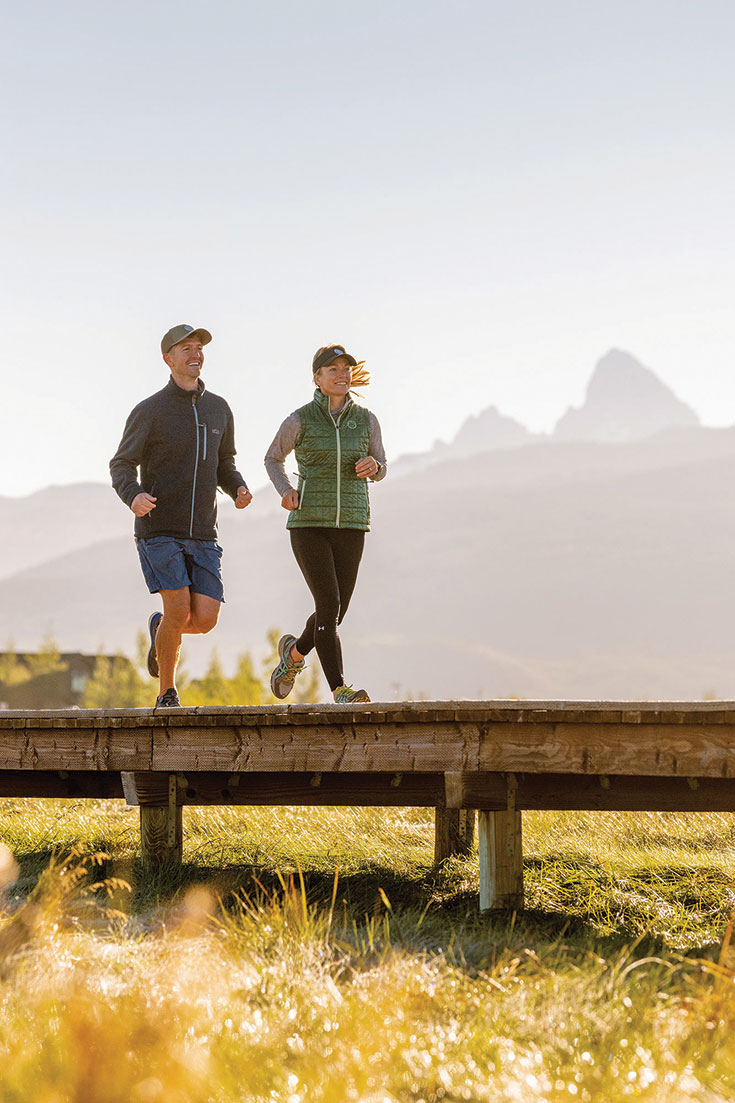 "We are very much a lifestyle club, with all the toys that come with it," says Ulla Rasche, general manager. Tributary helps facilitate people getting out for adventures by providing the equipment and expertise that each resident needs, whether that person is a seasoned mountain biker or wants to try four-wheeling.
Multiple contemporary cabin floor plans combine generous living spaces with beautiful details and modern conveniences. Meanwhile, the revitalized development continues to expand its amenities. Construction of a new clubhouse, which will house a bar, restaurant and game room for kids and families, will be completed in the fall. It will serve as the heart and center of the Tributary community—a place where residents can grab coffee and a pastry in the morning and return to in the evening for a dinner out.
"Tributary is unpretentious in attitude, but refined in everything we do service-wise," Rasche says. "We're very high-end, but with a strong sense of place."