CLICHÉ AS IT SOUNDS, IT'S TRUE: THERE IS NO PLACE ON EARTH LIKE JACKSON HOLE. Less than 3% of the county's land is privately owned, and it is adjacent to over 22 million protected acres of pristine nature. Add that to one of the lowest tax rates in the nation, world-class culinary and cultural resources, and excellent educational resources—it's no wonder so many of us are thrilled to call this place home.
NORTH OF JACKSON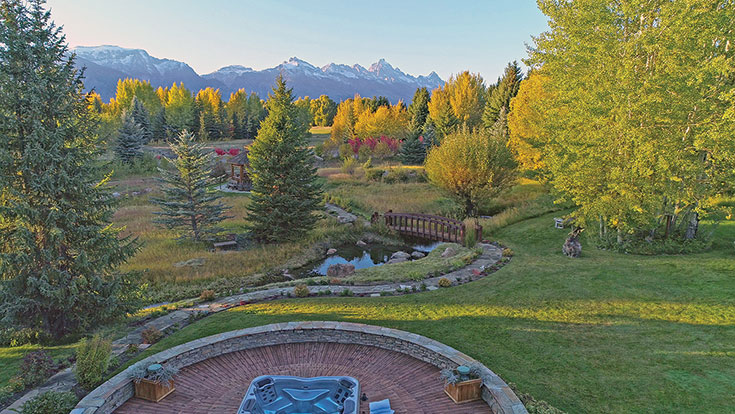 This area enjoys easy access to hiking, biking, fly fishing, the airport and more. It's only 10 minutes to downtown amenities and hosts some of the most expansive, exclusive, wilderness- immersed properties along the Snake River. A thoroughfare for a diversity of wildlife, it's as close as you can get to living in the pristine landscape of GrandTeton National Park.
TOWN OF JACKSON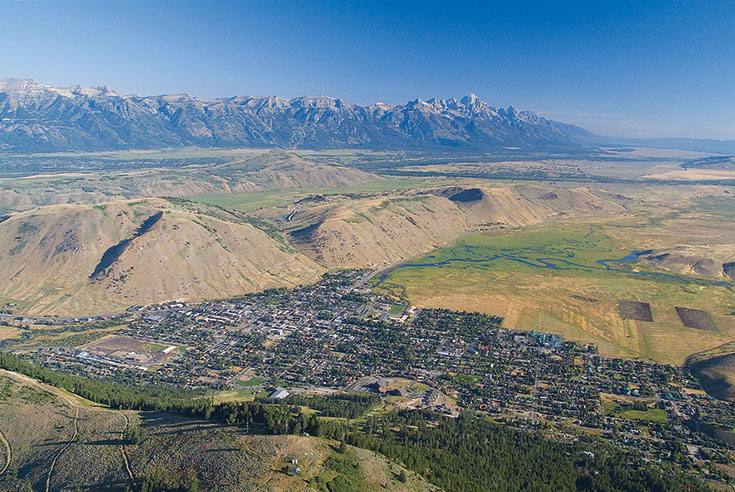 This part of the valley offers subdivisions and single-family homes that are situated near the vibrant cultural center of the community. These properties range in age and size, and all enjoy convenient access to bike paths, public transportation, schools, parks, restaurants, shopping, theTown Square, nightlife and more.
WEST OF JACKSON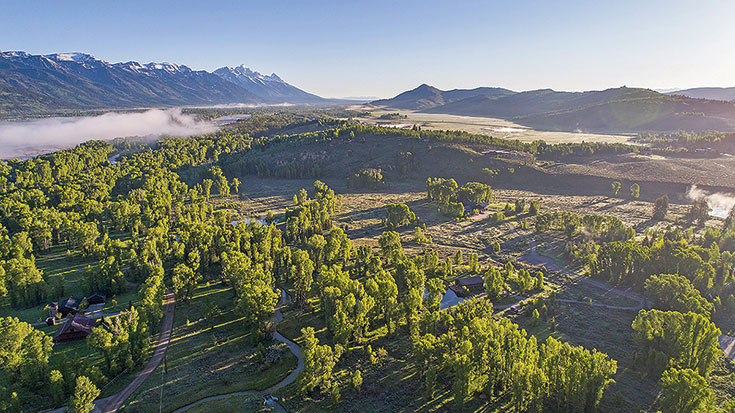 Ideally situated to offer equally easy access to downtown and the West Bank, this area encompasses distinctive ridgetop subdivisions with stunning views. Multiple gated neighborhoods boast ultimate exclusivity, large lots, spectacular views and an ambiance of Western seclusion, while still within minutes' drive of Jackson.
SOUTH OF JACKSON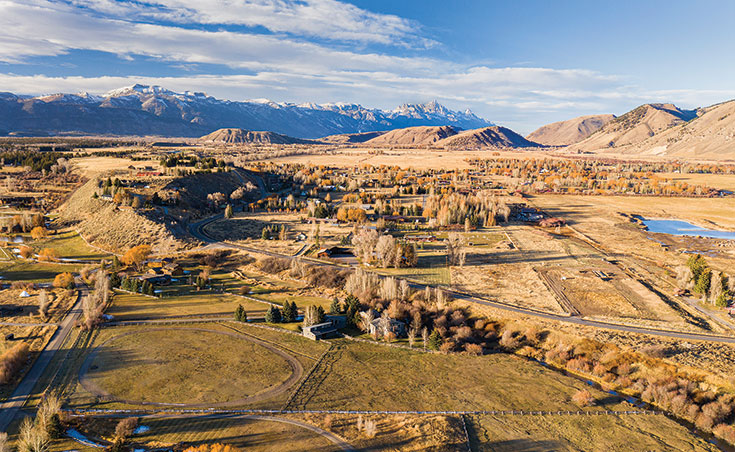 This area offers a wide variety of unique property options. Discover a Western version of classic family neighborhood life—playgrounds, paths, open spaces and convenient access to multiple schools.The area also includes exclusive properties at luxury clubs offering private fly fishing, golf, pools, restaurants and more. If horse ownership is part of your Western vision, you're likely to find an equine-friendly property in this part of the valley.
NORTH OF WILSON
WESTBANK NORTH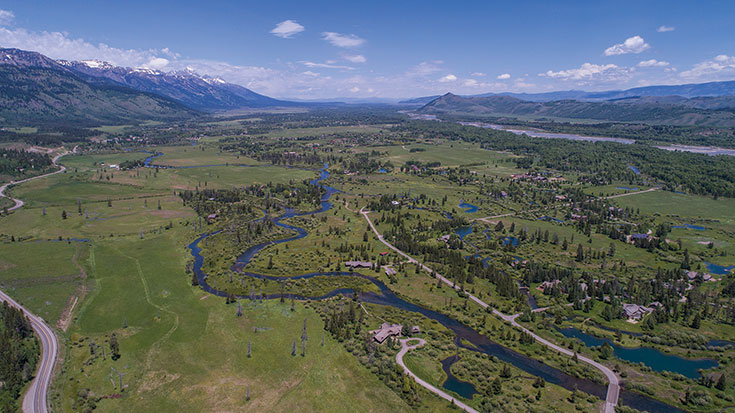 Large homesites in private luxury neighborhoods provide unique opportunities for expansive homes with custom water features and lush, mature native vegetation; some offer private river access.The Aspens neighborhood offers a mix of single-family homes and condominiums as well as a cluster of excellent restaurants and boutique shops. Only a few minutes' drive north, residents have access to Jackson Hole Mountain Resort and the westernmost entrance to GrandTeton National Park.
SOUTH OF WILSON
WESTBANK SOUTH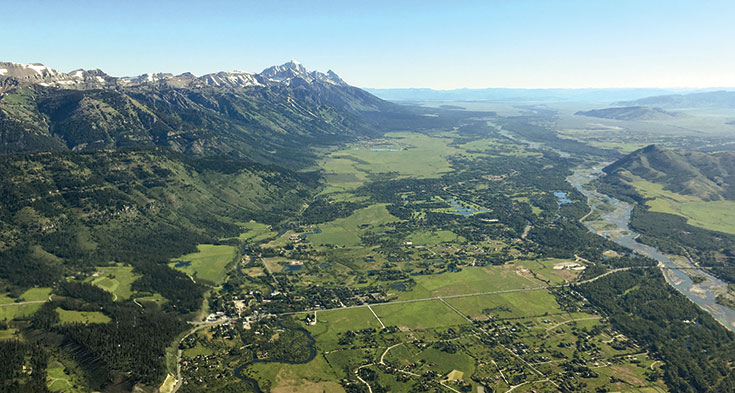 Just south of the small town of Wilson, these neighborhoods offer access to fly fishing, hiking, skiing and mountain biking, as well as the amenities of the West Bank. Some subdivisions are tucked into the hills above the river, offering an ambiance of seclusion, while others sprawl into the river meadows among the pristine waters of private spring creeks. Though these properties feel remote, they're only a short drive to the heart of Jackson Hole or to world-class skiing.
TETON VILLAGE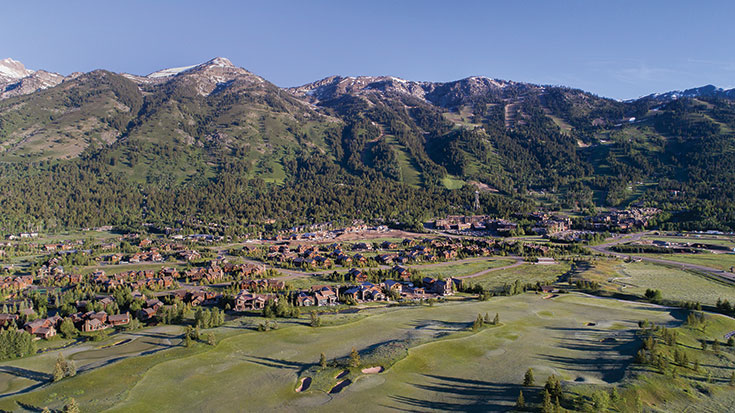 Situated at the base of one of the world's best ski resorts,Teton Village offers a wide variety of real estate opportunities within a stone's throw of the neighborhood's abundant amenities. From
the valley's most luxurious condominiums with ski-in/ski-out convenience, to one-of-a-kind single-family homes along the base of the mountain, the options are diverse. In addition to winter sports, the area also offers an abundance of summertime activities.